Your support ensures we can provide the best and most innovative care for women and babies, now and for future generations.
Fundraising is a meaningful way you can make a difference.

There are numerous ways and reasons to fundraise: celebrate an occasion or commemorate the life of a loved one through a donation to The Royal.
Create or host an event, join a team, or collect donations to celebrate a special milestone. Invite your friends to join in.
Once you have selected the way you would like to fundraise, the simple instructions will get you started (and if you need some help,
contact us
).
Together we can make an impact.
Join one of our events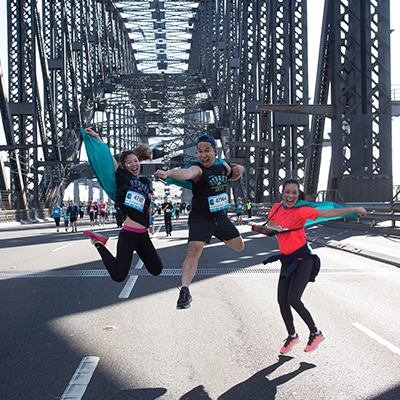 Blackmores Sydney Running Festival 2018
Join our Royal team in the 2018 Blackmores Sydney Running Festival while seeing some of the best views that Sydney has on offer. Join our team and start fundraising today.
Kokoda 2018
Take part in the Kokoda Challenge 2018 and help raise much needed funds for The Royal Hospital for Women Foundation.
Meet some of our amazing fundraisers