Women are the heart of our homes, communities, families and friendships. An empowered and healthy woman can change the world.
Heart for Her shines a light on the extraordinary care The Royal offers women throughout every phase of their lives.
At The Royal, we are there for every woman, providing extraordinary healthcare through all of life's stages: from fertility and genetics to gynaecology, maternity, gynae-oncology, high-risk pregnancy, perinatal mental health, and neonatal intensive care. Ensuring that the staff have the equipment, training, and research they need to maintain this extraordinary level of care for generations to come is vital.
Donate to Heart for Her before June 30 and help transform the lifelong health of women and newborns.
Elly Stark was born at 28 weeks. Her mum Nicola was already at The Royal receiving around-the-clock care from the Maternal Fetal Medicine team after her waters broke at 23 weeks. When Elly was born, she was rushed straight to Newborn Intensive Care Unit where she underwent life-saving surgery and was kept breathing by advanced technology.
Facing a complicated pregnancy is never going to be easy but with the help of the dedicated team of specialists at The Royal, The Stark family were able to endure one of the most challenging experiences of their lives.
Martine Dines was just 29 when she found two lumps in her right breast. A diagnosis at The Royal's Breast Centre revealed early-stage breast cancer and it was on the move. Through a mastectomy, reconstruction surgery and months of treatment, The Royal was there for Martine.
Thanks to the innovative technology in The Royal's Fertility and Research Centre, Martine now has the chance of a family later in life, an opportunity that many cancer patients simply don't get. The FRC at The Royal has been able to preserve her fertility and provide world-class treatment to protect her from cancer returning, as a result of Martine carrying the BRAC2 gene.
Your support makes a real difference
Thanks to donations a 'Hospital in the Home' model of care has been developed to help get premature babies home with their parents sooner – and help make more beds available for critical babies who require urgent intensive care.
120 babies each year will be 'transferred' to home care. Babies and their parents are closely monitored and supported through video calls and home visits.
Lara and Cass and their little boy recently transitioned from highest-level intensive care with Sunny born at 27 weeks, through to the hospital in the home program – getting them home two weeks' earlier than anticipated.

Life-saving equipment for premature babies
Maternal Fetal Medicine research

Psychological and financial support for regional families and new mums
Heart for our supporting partners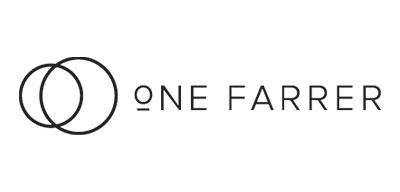 Ida just donated

$45

Silvina just donated

$26.38

hung just donated

$150

Ida just donated

$50

Kathryn just donated

$52.75

Kim just donated

$26.38

Pratik Manukumar just donated

$158.25

Debbie just donated

$26.38

Joseph just donated

$25

Ezra just donated

$113.94

july just donated

$52.75

Paula just donated

$105.50

Khaled just donated

$19.08

Chris just donated

$26.38

Janelle just donated

$52.75

Colette just donated

$200

Kelso just donated

$389.25

Leigh just donated

$52.75

Alice just donated

$52.75

Yves just donated

$105.50