The Heart for Her Appeal shines a light on the extraordinary care The Royal offers women throughout every phase of their lives.
Please donate today to make a difference at The Royal Hospital for Women.
Women are the heart of our homes, communities, families and friendships. An empowered and healthy woman can change the world.
At The Royal, we are there for every woman, providing extraordinary healthcare through all of life's stages: from fertility and genetics, to gynaecology, maternity, gynae-oncology, high risk pregnancy, perinatal mental health and neonatal intensive care.
Every donation small or large made to our Heart for Her appeal will directly impact women, newborns and families at The Royal and beyond.
Halina just donated

$52

Tina just donated

$52

Lily just donated

$10.40

Arnaud just donated

$52

mika just donated

$1.04

Denmark just donated

$104

Anna just donated

$208

Michael just donated

$104

Bumble & Bump just donated

$710

Elissa just donated

$104

Jean-Yves just donated

$15.60

Emily just donated

$31.20

Maire just donated

$52

Zara just donated

$31.20

Bauntai Leise just donated

$52

Sarah just donated

$52

Rebecca just donated

$26

Risha just donated

$26

Team Archie just donated

$104

Gabrielle just donated

$52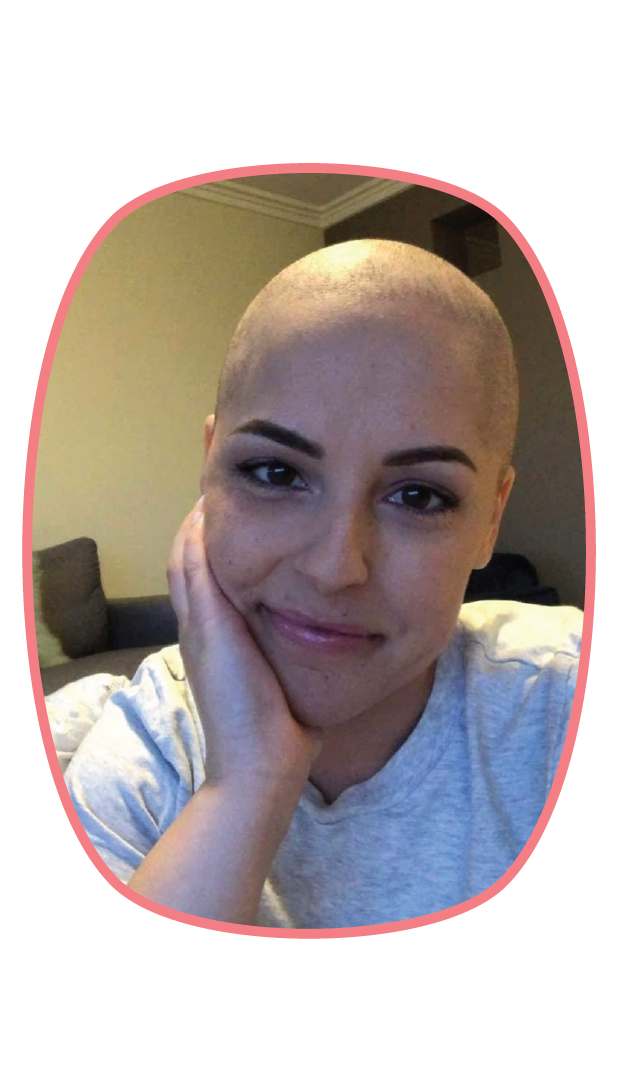 The NSW Women's Breast Centre at The Royal helps more than 2,000 women a year from across the state. The women are of all ages. Some have new breast symptoms; are at high risk of breast cancer due to their family history; or have been recently diagnosed with breast cancer.
Bianca Bolch is one of them. With a strong history of breast cancer in her family, Bianca Bolch knew it was vitally important to closely monitor her health with expert care by having regular check-ups at The NSW Women's Breast Centre. Bianca was keen to take up genetic counselling services at The Royal, helping families understand the implications of their genetic condition and the steps they can take to avoid future health issues.
The Royal was with Bianca every step of the way when a small tumour was picked up. From diagnosis and treatment - including four rounds of chemotherapy and through surgery - a double mastectomy. Now aged just 33, Bianca is part of our Heart for Her campaign helping us raise more funds for women from accross NSW who require care and treatment for cancer treatment at The Royal.
Sarah Yates is one of the hundreds of women who have been cared for by The Royal's perinatal psychologist, Elloise Brake. Sarah had her baby boy Maximus at The Royal in November 2019 and was struggling with depression after a difficult birth and rocky start to motherhood. Nothing about Sarah's pregnancy and birth had been easy - after a long and difficult birth, Maximus required surgery to repair his appendix and twisted bowel. Sarah found herself physically and emotionally overwhelmed and was prescribed anti-depressants.
15 per cent of women who come through The Royal experience some level of depression and anxiety throughout pregnancy and into the first year of motherhood. Eight per cent suffer moderate to severe clinical depression and anxiety.
Most days, Elloise's schedule is fully booked. Funded in 2018 by The Royal Hospital for Women Foundation, Elloise is has seen over 140 patients - many of which have testified the benefits that have flowed from their sessions.
A donation to our Heart for Her campaign will help women like Sarah at The Royal when they need it most.