FETAL BLOOD FLOW REDIRECTED BY PARACETAMOL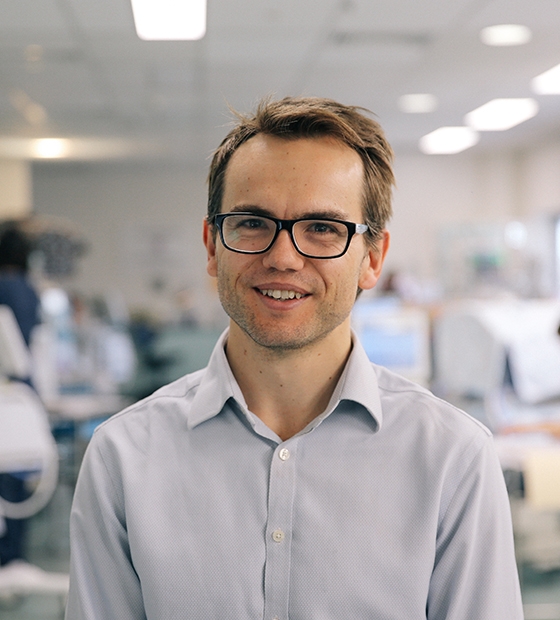 Dr Tim Schindler's tiny patients are currently involved in a trial to study the blood flow of newborn babies, which changes when their fetal blood vessels close at birth.
This new research could help countless babies worldwide" says Dr Tim Schindler, who has clocked up 10 years caring for premature babies in the Newborn Intensive Care Unit at The Royal Hospital for Women, Randwick.
Blood can flow in the wrong direction, causing heart and lung problems if a baby's blood vessels don't close.
70% of premature babies (those born earlier than 29 weeks) are particularly susceptible to this condition, called Patent Ductus Arteriosus.
Currently, doctors can close the fetal blood vessels by medicating the baby, but as Tim explains: "With this new trial, we are looking for better ways to do this because current methods of treatment have side effects and carry risk of kidney problems, bowel perforation and gut infection."
"Before the conventional treatment, we are trialling a very commonly used and trusted medication – paracetamol."
"Paracetamol has been given to babies for many different reasons unrelated to fetal blood flow, but on closer observation it appears to aid in closing the vessels."
Tim explains that "the baby's progress is recorded at 6 hours, 2 days, and 5 days of life. While the trial is still in early stages, our hope is that intravenous doses of paracetamol could be just as effective as other treatments, but without the harmful side effects. We monitor babies carefully and we can switch their treatment course if they aren't responding."
Initially drawn to practice in Paediatrics, Dr Schindler says that "after a work placement at The Royal, seeing how fragile and vulnerable these tiny babies were, I realised this was the area of Paediatrics I wanted to focus on."
"I'm constantly amazed by the resilience and fighting spirit of the babies in the Newborn Intensive Care Unit. It's a privilege to be part of the care team at The Royal and very rewarding to see babies go home with their families," says Dr Schindler.
"I hope that this research leads to more babies getting through the newborn period safely and going home with their families".
Research like this can improve the lives of babies worldwide.
Your donation today will help The Royal fund more ground breaking research.