International Women's Day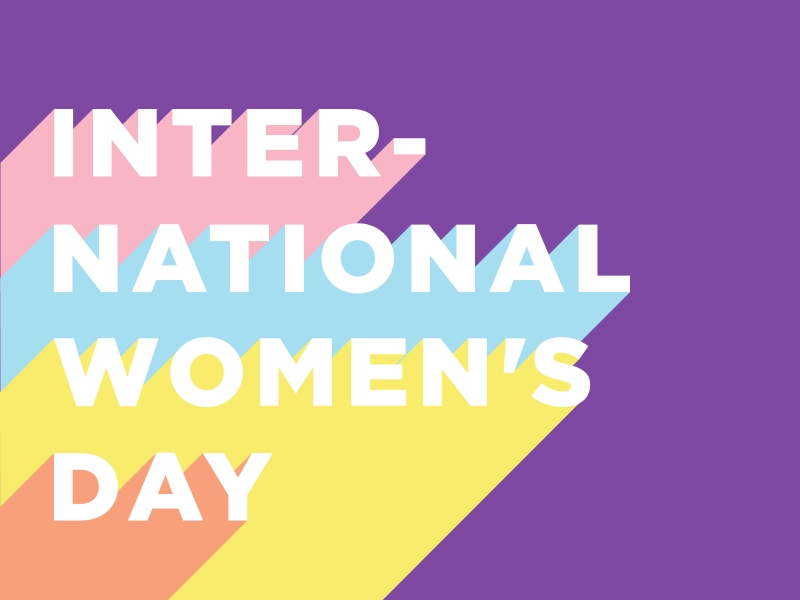 At The Royal Hospital for Women, Randwick, the only hospital in NSW dedicated solely to the well-being of mothers, women and babies, we spoke to some of our medical staff about what it's like to work for the benefit of women every day.
Professor Alec Welsh, the head of Maternal-Fetal Medicine at the hospital, has been passionately absorbed in his field for more than 25 years. For him, the ability to "safe-guard the well-being of a woman, and the well-being of the fetus," is something he never tires of.
"It's just the most astonishing privilege to be right at the core of some of the most fundamental issues, decisions and consequences a person can face," he says.
Professor Welsh has worked in large, internationally recognised fetal medicine centres in the world, and says The Royal excels in the holistic care it provides for its patients.
"We have many referrals from other hospitals, and in in a very short time, women, their partners and their families, will see fetal medicine specialists, midwives, social workers, geneticists, a whole host of people who get involved in their care. "
Professor Welsh admires the hospital's Midwifery Group Practice, which sees midwives lead the care of giving birth, breastfeeding and recovering even in complex cases.
"The collaboration between midwives and obstetricians in maternity care is the best in the country. It's outstandingly well done."
As someone who has worked at The Royal for 32 years, Sally Wise, our nursing clinical co-director, has seen many positive changes in the hospital's care of babies and mothers.
"I started working as a midwife, so I've always done a lot of post-natal work with women. Now I'm more involved in neonatal intensive care. It's incredibly enriching working with women, especially when they are vulnerable because their babies are so sick when they are first admitted."
To help these mothers get to a point where their baby is healthy enough to go home is deeply satisfying, she says.
Ms Wise has been heartened to see parents much more involved in the care of their premature babies. "We've started encouraging the Dads, as well as the Mums, to join us on the ward rounds, to be involved in the care of their babies, and be involved in the decision making," she says.
In particular, Ms Wise is delighted by the increase in skin to skin care of parents with their babies in the Neonatal Intensive Care Unit. (NICU) Both the mothers and fathers of prematurely born babies are encouraged to spend up to five hours every day, reclining with their tiny charges on their chest, after research showed the babies who did so were healthier and stronger than those who did not receive regular skin to skin contact.
"It's very important to me to work with women and their well-being. I don't think I'll ever get tired of it," she said.
Professor Bill Ledger, the head of the hospital's obstetrics and gynaecology department, has high praise for the egalitarian nature of the hospital.
"We see everyone who is eligible if they have a GP referral. It's not about money or social status. If you have a problem, with obstetrics, with gynaecological cancer, or infertility - we can help you. We have some of the best doctors, nurses, and midwives in the state. The quality of what we do is exceptionally high and it's all available through the public health system. "
Despite working in conception, fertility, and women's health for more than three decades, helping women give birth to healthy babies remains a thrill. As one of the country's leading IVF specialists, the Professor loves what he does. He has hundreds of photographs of babies and toddler stored on his mobile phone. He's helped bring all of them into the world. He knows each and every one of them. It comes shining through with every story he tells.
Working at The Royal remains an ongoing privilege, he says.
"I get the chance to change lives by giving people their son or their daughter, and having the ability have a family, something I treasure myself. When it works, and someone comes back with a baby they wouldn't have had without our help, it's just about the most rewarding type of work there is."
For Melinda Temple, a senior social worker at The Royal, International Women's Day is the perfect time to acknowledge the way the hospital tackles the inequalities faced by women.
"We have a lot of services that help vulnerable women such Indigenous mothers, those who are disadvantaged, and those from culturally diverse backgrounds. We're very good at identifying these women and supporting them while they're here. It's something The Royal does particularly well," Temple says.
Helping pregnant women puts a spring in her step when she gets out of bed every morning.
"It's such an important time in their life, often they are at their most vulnerable, and it's very rewarding to be involved, and hopefully making a difference for them."
"Women are the primary carers in our society so someone needs to look after them. When you reach out and help women, as we do at The Royal, you're helping the whole community."