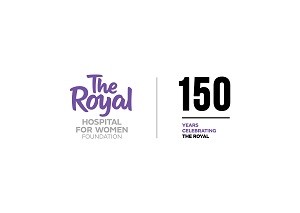 This year The Royal Hospital for Women is celebrating 150 years dedicated to women. The Royal Hospital for Women was 'born' in 1820 when it began caring for underprivileged women during pregnancy and childbirth. It became a dedicated women's hospital in 1866, and was then known as the 'Lying-in Hospital of NSW'.
For 150 years, The Royal has pioneered health care for women and babies, and is recognised both nationally and internationally for its health care excellence, teaching and research. The Royal Hospital for women has the largest midwife led birthing program in a public hospital in the world.
With your help, we can make this the year we save more women and babies than ever.
Please join us at The Royal 150 Year Gala Dinner on Thursday 10 November to help us celebrate this milestone occasion.
For more information, please contact us at sam@royalwomen.org.au or 02 9382 6720.